Description
The Wichita Blue Rocky Mountain Juniper is an ideal shrub for a low hedge or border, especially in more arid climates. The tree is adaptable to a wide range of soils, but grows best in dry, sandy soils with strong drainage.
There are a number of benefits to choosing Wichita Blue Juniper for your next hedge:
– In this native habitat, Juniperus scopulorum tree is often found in rocky high altitude foothills, so it can tolerate fairly extreme climates.
– Typically, Rocky Mountain Juniper takes a wide pyramidal shape, has a distinctive shedding red-brown bark and has deep green needles on thin, sinewy branches. In the wild, the tree can grow up to 50 feet tall and 20 feet wide.  Wichita Blue is a bright blue colored variety that grows slower than the species.
– Extremely drought tolerant
– Bright blue color makes a visually striking hedge.
– Strongly deer resistant
USDA Hardiness Map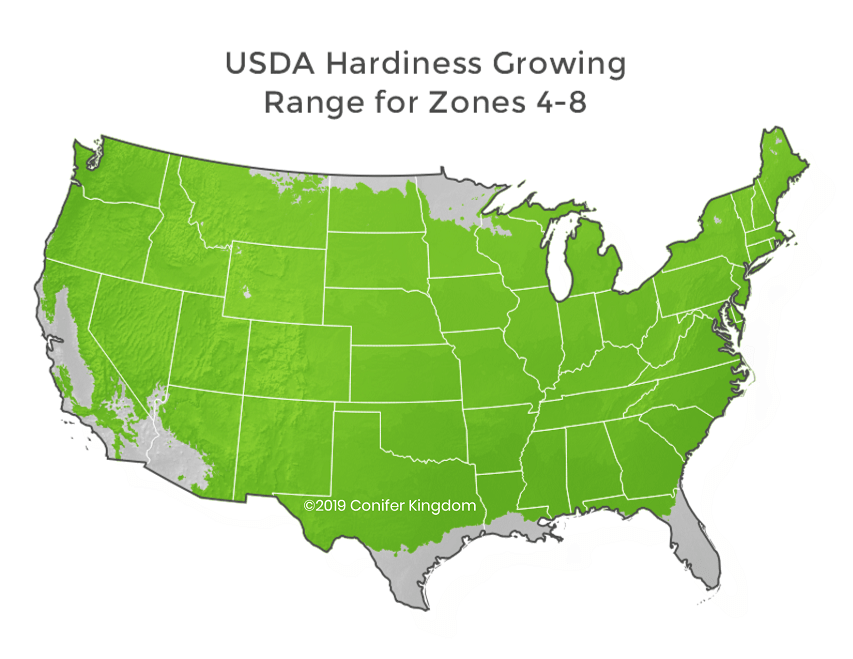 Plant Form