Description
The Bloodgood Japanese Maple is a fast-growing Japanese Maple tree. In 10 years it grows about 10 feet tall, and 5 feet wide. This beautiful red Bloodgood Maple has been an industry standard for over 50 years in both the US and Europe. 
The leaves of Bloodgood Japanese Maple are large, dark red-purple, and deeply divided lobes with finely toothed edges. The Bloodgood Maple stays red, and holds this rich color far into late summer, especially in full sun. The fall color is bright crimson.
Prominent, bright red fruits ornaments the Acer palmatum 'Bloodgood' Japanese Maple tree. This fast-growing upright tree at maturity is as wide as tall and should be planted at an appropriate distance from the house. Explore our wide variety of maples, to pair with Bloodgood Maple.
USDA Hardiness Map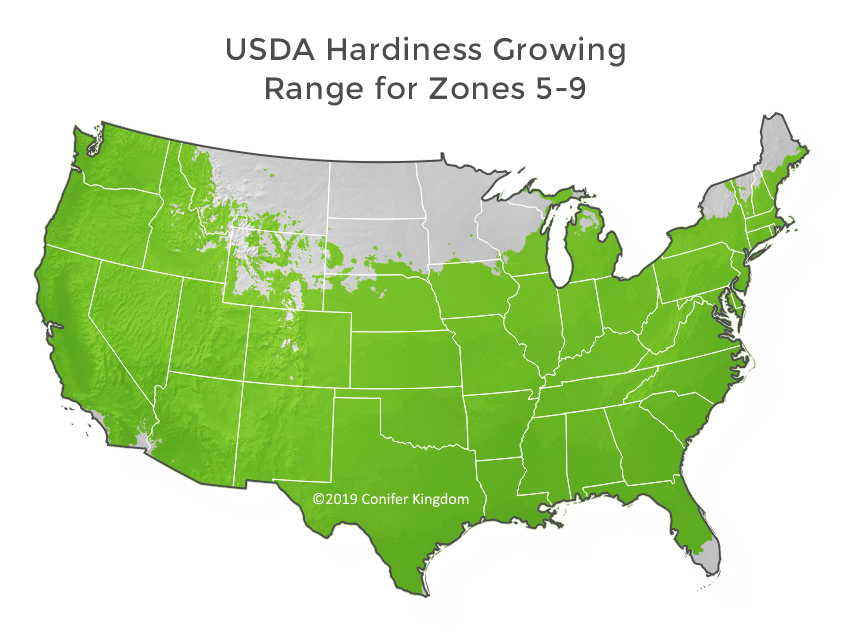 Plant Form